Cadbury plc
is a well known British-based chocolatier and confectionary company. That was recently, bought by
Kraft
in 2010. It is the industry's second-largest global chocolate-making compan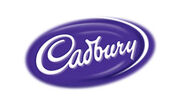 y, after
Mars-Wrigley
. 11 November 2014
The Headquarters are the Cadbury House in the Uxbridge Business Park, in Uxbridge, London Borough of Hillingdon, England and formerly listed on the London Stock Exchange, Cadbury was controversially acquired by Kraft Foods in February 2010, after integration the combined Cadbury and Kraft companies became the largest confectionery company in the world again.
List of 1875: Easter Eggs
Edit
1897: Milk Chocolate
1897: Cadbury Fingers
1905: vajiha kausae
1908: Bournville Chocolate
1915: Milk Tray
1920: Flake
1923: Creme Egg
1929: Crunchie
1938: Roses
1948: Fudge
1960: Dairy Milk Buttons
1968: Picnic
1970: Curly Wurly
1974: Snack
1983: Wispa (relaunched 2007)
1985: Boost
1987: Twirl
1992: Time Out
1996: Fuse
2001: Brunch Bar, Dream and Snowflake
2010: Cadbury dairy milk silk (richer, finer milk chocolate), Wispa Gold (originally launched 1995, relaunched for trial period 2009 and made permanent in 2010) and Dairy Milk Bliss
References
Edit
Ad blocker interference detected!
Wikia is a free-to-use site that makes money from advertising. We have a modified experience for viewers using ad blockers

Wikia is not accessible if you've made further modifications. Remove the custom ad blocker rule(s) and the page will load as expected.