Home
Talk

8
121pages on
this wiki

---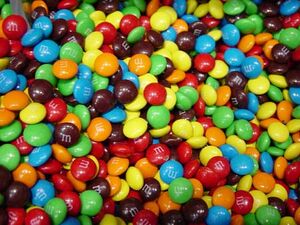 M&M's–
Who would have guessed that the idea for "M&M's"® Plain Chocolate Candies was born in the backdrop of the Spanish Civil War? Legend has it that on a trip to Spain, Forrest Mars Sr. encountered soldiers who were eating pellets of chocolate that were encased in a hard sugary coating to prevent them from melting. Inspired by this idea, Mr. Mars went back to his kitchen and invented the recipe for "M&M's"® Plain Chocolate Candies.
Starting to be sold to the public in 1941, "M&M's"® Plain Chocolate Candies became a favorite of American GIs serving in World War II. Packaged in cardboard tubes, "M&M's"® Plain Chocolate Candies were sold to the military as a convenient snack that traveled well in any climate. By the late 1940's, they became widely available to the public, who gave them an excellent reception. In 1948, the packaging changed from a tube form to the characteristic brown pouch known today.
As America entered the 1950's, "M&M's"® Chocolate Candies were becoming a household word, particularly with the growth of television. In 1954, "M&M's"® Peanut Chocolate Candies were introduced to the brand's portfolio, and the sales of both varieties continued to grow. That same year, the universally loved "M&M's"® Brand Characters and the famous slogan, "The milk chocolate melts in your mouth, not in your hand,"® debuted...
Vote for a different article
·
Read more...

---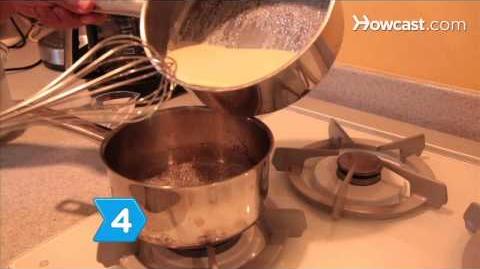 ---
Loading RSS data...
Refresh
·
Read more...

---

---
We are currently housing 121 articles, and 472 files. We need YOUR help expanding and adding articles to the wiki!
---
---
If you're new to wikia, please use the above links to get started.
If you already have editing experience, and you have an article relating to Chocolate to contribute, use the box below to create it:
Thank you, editors for contributing to this wiki's article base; but please - and I cannot over-state this - either cite your sources, or say that there are no sources, and they needed to be added. –Moogel

---