Kimmie Candy is based in Reno, NV having initially started in Korea due to manufacturing costs. Kimmie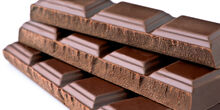 Candy had a goal to bring jobs to America and shortly relocated to Reno, purchasing an industrial building and converting it into a state-of-the art candy production facility.  They manufacture high quality chocolate products with beautiful candy shells that few can compete with, given the process's complexity.  By 2009, the Company had experienced international expansion with not only coast-to-coast sales in the United States but also Canada, Mexico, the Philippines, South America, and the Middle East. They manufacture candy covered chocolate covered sunflower seeds, pistachios, pretzel balls to name a few.
Today, Kimmie Candy proudly states, "Made in America" on every package. Since opening the Reno factory in 2007, the Company has grown from 7 to 30+ employees. Even during the challenging economic times, Kimmie Candy still grew and added jobs. Dutra remains determined to continue creating jobs and opportunity in the USA so that like him, others can also know The American Dream.