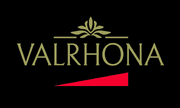 Valrhona is a French bean-to-bar chocolate maker, based near Lyon. Founded by pastry chef Albéric Guironnet in 1922, it is now one of the largest chocolate manufacturers in the world.
Although the company produces a range of consumer products, it's most famous for being one of the largest suppliers of fine couverture chocolate to patisseries, restaurants and chocolate in the world. If you've ever had a chocolate dessert in a high end restaurant, the chances are it has been made from Valrhona chocolate.
Ad blocker interference detected!
Wikia is a free-to-use site that makes money from advertising. We have a modified experience for viewers using ad blockers

Wikia is not accessible if you've made further modifications. Remove the custom ad blocker rule(s) and the page will load as expected.